Welcome to Optical Genie!
The ultimate destination for all your optical needs. Enjoy our comprehensive Digitally Surfaced lenses portfolio accommodated by our extensive range of stock lenses.
Our Products and Services
We supply all materials from 1.50 to 1.74 including Photochromic, Blue Filter UV+420, and Transition Lenses. Our coatings include a wide variety of AR coatings, Hard-Coat, Blue-Blockers and more!
We provide an extensive range of stock lenses to serve as your lens warehouse. Our in house lab provides finishing services such as edging, tinting, drill mount, and custom clip-ons.

Send us an inquiry today to see for yourself all that Optical Genie has to offer!
Featured product
DRIVE HMC
-Maintains vision by reducing daylight glare and helps make night time driving more comfortable
-Selectively blocks glare at specific wavelengths for improved colour contrast and clearer vision
-Can be combined with UV+420 Blue Filter, Photochromic/Transitions, or Polarized Lenses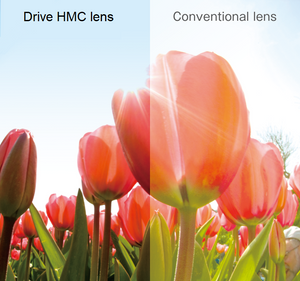 About Optical Genie
Optical Genie is an independently owned and operated wholesale optical distributor and manufacturer. We are dedicated to providing fast, friendly, and personal service for all of your optical needs. We ship Canada Wide with ICS Next Day service to ensure you receive your orders in a timely manner.